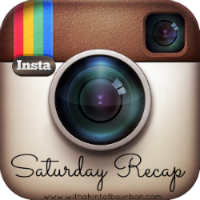 Hey y'all! I hope you had a great week! It's been two weeks since the last Saturday recap, so bear with me as we sort through two weeks on my instagram feed!
Reading for my Latin American Lit class is always fun...not.
Zoya Neeka
Comfy & Casual OOTD
Birthday care package from my parents!
My birthday was A+...partly beacuse it was the first day in 2013 that it was warm enough for Jacks!
Valentine's Day was the perfect day for this Physician's Formula Happy Booster Blush.
Valentine's Day OOTD
xoxo,