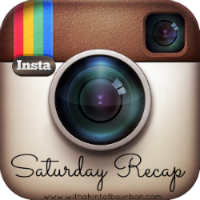 Wow, y'all! This week has gone by so fast...so fast that I barely took any pics on Instagram!
Toblerone is one of my favorite treats...so when I saw this in the check out line
@ Target, I knew I needed it!
Pretty papers and stickies make studying a whole lot easier.
Tuesday was super rainy and dreary and just incredibly gross.
But how could I be sad when I had on this Lilly sweater!
Proof that I don't always dress nice! #TeamNorts
I hope y'all had a great week! I'll try to take a few more instagram snap shots this coming week! :)
xoxo,
Rebecca