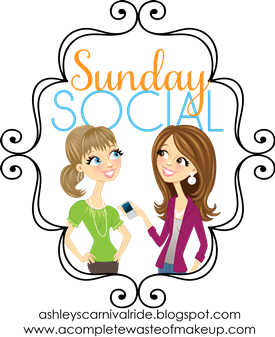 Hey y'all! After seeing a few of my favorite bloggers participate in Sunday Social, I knew I wanted to jump in on the fun! Unfortunately, I messed up my scheduling so this is going to be published on Monday this week. I promise next week I won't mess up! :)
1. If you were stuck on an island what are the two material items you would want to have? My iPhone (with a solar-powered charger!) and my beagle, Alice
2. What are two TV shows you'd watch over and over? Grey's Anatomy and Law and Order Special Victims Unit.
3. If your house was on fire what two things aside from family, pets, etc would you grab? My scrapbook that has pictures from kindergarten until high school graduation and the crystal I won in an Irish dance competition
4. What are your two most favorite articles of clothing? The Lilly Pulitzer dress I wore to my senior prom (Brighton dress in Boca Chica, if you were wondering!) and leggings...haha!
5. What two movies that you saw in the past year would you recommend to us? I honestly haven't been to the movies since 10th grade! I don't tend to watch a lot of new movies.
6. What are your two biggest guilty pleasures? Arnold Palmers and Peanut Butter!