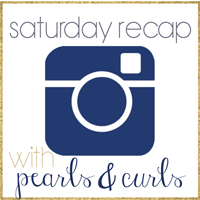 Sorry for the lack of posts, y'all! I've been so busy this week and now I'm off to Harrisonburg for a week trip with my family!
Snowy spring days call for Lilly & bean boots...
'nuff said.
Spent last Saturday making chevron hair ties...
Love the pattern on my new running shorts!
Road trip Alice! #EasterRoadTrip2013
I hope y'all had a great week and have a blessed Easter!
xoxo,