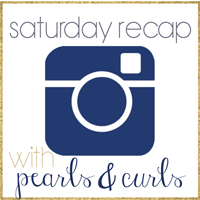 Eek! I have been a terrible blogger AND a terrible instagrammer this week!
Had to pick which pink and green headband to wear to work at Accepted Applicant weekend
I FINALLY got to pull out some Lilly and my jacks this week!
Hello 90* weather!
What did you do this week?
xoxo,