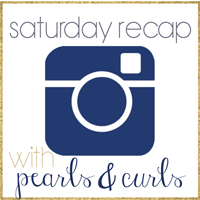 Hope y'all have a great weekend! I'm off to Charlottesville for Foxfield as this is being posted! I can't wait to share with y'all how it went!
New Jacks vs. Old Jacks
Canaan Smith @ Spring Fling
OOTD with my shiny new Jacks!
Jeans : J. Crew / Bit Bracelet : Fornash
#Necessities #JewelryandLipstick
OOTN for the Senior Gallery Opening
Top : Lilly Pulitzer / Jeans : J. Crew
Sprint Fling!
This is the "salsa" we got at the National Museum of the American Indian
Super cute note from my scholarship donor
Sometimes it takes your most obnoxious Lilly to get through the day
Hope y'all had a great week!
xoxo,