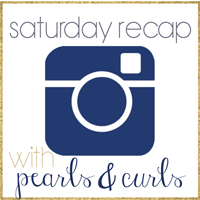 Just call me Chef Becca
Puppies, sun, and a good book.
#tbt
[Dessert] Strawberries, Bananas, Granola, Greek Yogurt, and Choco Chips
Alice's life is so ruff
Love this little rascal.
Alice isn't spoiled at all...
And that's my first week home! Clearly, I've been spending lots and lots of time with my favorite beagle! Hope y'all had a great week, too!