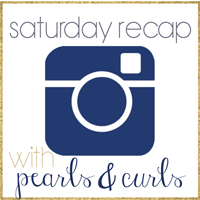 Sorry there was no post yesterday and this post is so late! I had planned to write Friday's post in the hotel Thursday night, but it ended up that there wasn't any free wireless. Today's post is brought to you by the incredibly slow and finnicky Amtrak internet. I'm on the way home from DC now!
A fun $2 flea market find!
Dog mom life!
Just some of the food I've cooked, picked, and eaten this week.
NeW Conference in DC!
I hope y'all had a great week!
xoxo,
Rebecca