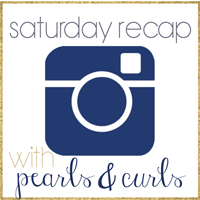 This would be why we need a Trader Joe's closer to home...so we don't have to buy out the entire store.
TWO-STORY BARNES & NOBLE?!?!
I almost died.
#LeanIn
This is what I like to call a little productivity.
(But it probably really only resulted in one blog post.)
Oops.
Another beautiful day of strawberry picking in Lancaster County.
If y'all are keeping a count, this is my third time picking in two weeks...
Just some food from the week...
Turkey chili, fruits & veggies from roadside stands, silver dollar pancakes and a smoothie, a smoothie in process
National Wear Your Lilly Day with my favorite beagle.
Even Alice put on her Lilly bandana! :)
What did y'all do this week?
xoxo,
Rebecca