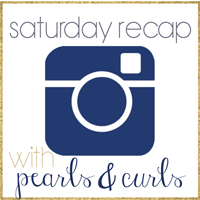 I fight for Hannah. Who do you fight for?
Decisions, decisions....wayfarers or clubmasters?
Aren't the little doodles on the cover of Paris, My Sweet adorable?
Did a little cooking this week...
Flatbread pizzas and chocolate chip cookies
Also did a little monogramming this week...
OOTDs
The Best of Harrisburg event for my internship with Susquehanna Style Magazine
I did a lot of instagramming this week! What were y'all up to?
xoxo,
Rebecca