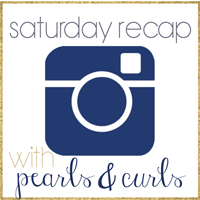 I hope everyone's week was as amazing as mine! I tried something a little new for this week's recap....I went a little Insta-crazy, so I combined pics that I took at once into a "photostrip." Let me know what y'all think of this!
Just a little book shopping at B&N!
While at B&N, I finally got to see the 3rd edition of uChic. The 3rd edition has my published article!
Little Alice and I went on a long walk around the town where my high school is - Lititz, PA
(America's Coolest Small Town!)
Some more scenes of my high school from our walk
Wednesday morning my bestfriend, Diana, and I went strawberry picking!
I'm sure y'all have already heard my talk enough about the Warehouse Sale...but one final pic!
What did y'all do this week!?
xoxo,
Rebecca