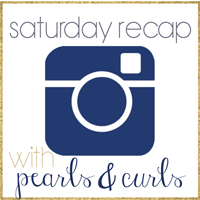 Essentials.
A delicious sandwich at Prince Street Cafe after yoga class with Bess
Look, y'all! That's my name! I had a little blurb published in this month's issue of Susquehanna Style Magazine
Afternoon delights - macaron, raspberry yogurt, iced tea, and flowers.
Feeling a little red, white, blue, and nautical!
How was your week?
xoxo,
Rebecca