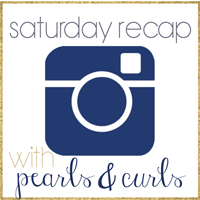 Aren't these hairties so cute? They're from a company called Simbihaiti. The proceeds fundraise to send water filtration systems to Haiti.
Soaking up the last days of summer and enjoying these sweet moments with my pup.
Too much Lilly is never enough / Waffles for brunch / Celebratory intern lunch at The Belvedere with Susquehanna Style
What have y'all been up to this week?
xoxo,
Rebecca