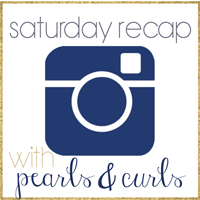 First OOTD in my new dorm room!
A little Lilly Pulitzer for a tea party with the Docents
I didn't really miss the food from Sweet Briar's cafeteria....
So in love with the decorations and decor of my dorm room!
A typical White Girl starbucks instagram...but this one was special because my sweet Smart Girls Group sister, Eleanor, sent me a gift card that fueled this caffeine fix
Lead a colorful life.
I hope y'all had a great week, too! I was super busy, but this week will be even busier...and I can't wait!
xoxo,
Rebecca