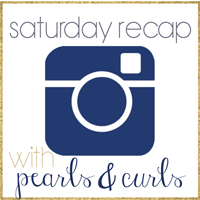 What a week!!! Here's some snapshots from my instagram to summarize the last few days...
Glory glory I'm a Chung Mung!
Spray painting the rock and hitching post and hanging out banner on the bell tower!
(L-R) The Morning After Tap Night
Amrit and I
My beautiful mom, Nina, and I!
Founder's Day
How was y'alls week?
xoxo,
Rebecca