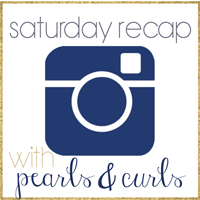 Oh, I'm sorry your campus isn't as beautiful as mine.
#SweetBriarCollege #BlueRidgeMountains
Saturday Morning Target Runs
#BoomChickaPop
September 1st marked the day of the SGG Relaunch!
Isn't one of my little so precious? Kiersten decorated my door and left a little present! It was such a pleasant surprise when I got out of my last class yesterday!
Lots of school work already...so I've been spending lots of time at my desk!
Lilly, Lilly, and even more Lilly!
(You'll be seeing tons of this You Gotta Regatta murfee!)
OOTDS
Polo : Lands End / Skirt : Old J. Crew / Shoes : Jack Rogers / Bag : Longchamp
Shirt : Bass Outlet / Skort : Lilly Pulitzer / Shoes : Jack Rogers
What did y'all do this week?
xoxo,
Rebecca