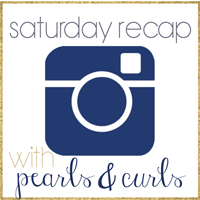 I apologize for not posting more this week. I seem to have caught ANOTHER bug this semester. As if being sick once wasn't fun enough...
Study breaks with Sheryl Sandberg...
Loving this Fall weather (but now it seems like winter? It's only 25 degrees out!)
Chung Mung Shenanigans
Oh Bambi? You go to SBC now?
Studying...and more studying...
What did y'all do this week?
xoxo,
Rebecca