This is a Sponsored post written by me on behalf of Brita. All opinions are 100% mine.
As much as I hate to admit it, summer is coming to a close. And that means one thing, it's time to go back to school. I can hardly believe that I'll be a senior in college, but hey, I've got to embrace it! One thing is for sure, three years of college dorm life have given me enough experience to be able to remind y'all of some things not to forget while packing and back to school shopping!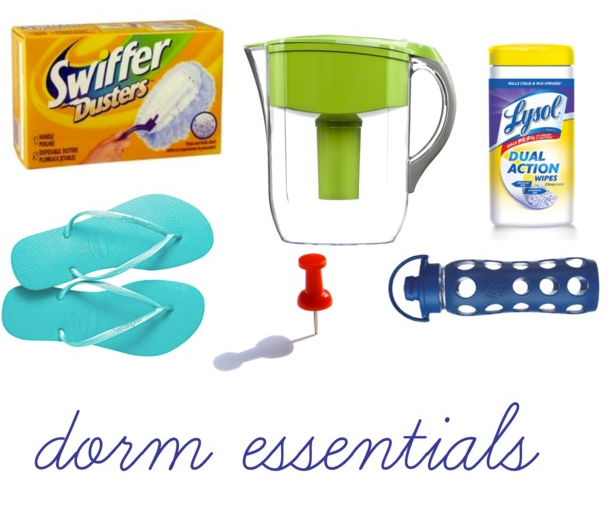 One thing that I just couldn't live without in my dorm room, is my Brita

® pitcher! I try to avoid soda and other sugary beverages when I'm not in the dining hall (and I even try to avoid them then, too!) so it's important to have cold water in my fridge. I'm really picky about the taste of water, so the

Brita® is perfect and convenient! Plus, it is available at Target....one of my favorite stores for back to school shopping.
Not only does it keep you from drinking soda and other sugary beverages, it allows you to have the cleanest, great-tasting water available right at your finger tips. Additionally, be using a refillable water bottle and your Brita pitcher, you're saving the environment! I have completely stopped using disposable water bottles over the past few years, which has not only saved our Earth, but also my wallet!
Not in your dorm room enough to refill your bottle? Don't fear! Brita also offers water bottles with filters! I have two of these bottles, and they're great for those days that are filled with class, meetings, work, and work straight through until 9pm. I don't have to worry about finding a place to refill my bottle with great tasting water, because I have my own filter right in my bottle!
Some of my other dorm essentials include a great resusable water bottle, lysol wipes and swiffer dusters, push pins, and shower shoes!
What are some of your "must haves" for the dorm room?